If there's one thing I believe in from experience, it's investing in sport.
With a keen interest in mathematics, probability and sports, I gravitated towards Poker and Sports Betting from a young age, placing my first bet at 16 years old. Nearly 15 years of experience and a professional career later, I've built a strong team that work alongside me. To win you must specialise – we focus on the NBA & AFL. My team and I gain our edge from having astute knowledge, we use a combination of data along with fundamental and situational expertise. Everybody has data in sports, we get our edge from understanding how to interpret it, and understanding what's changing within teams, players and organisations in real-time before the market does. We line up all of our own games, our long-term performance proves that we price markets more accurately than bookmakers and this is what opens up betting opportunities for us. When we send early picks, you will see them often beat Closing Line, and we've shown to consistently beat the market even in pre-game betting, before tip-off. If you're looking to get rich in a week, go find somebody selling snake oil. We promise long-term profitability that beats any other investment class over time.
Tip Titans Certification: Joel Williams has a verified sample size of over 7000 picks. Joel has achieved over a 12% Profit On Turnover in the past 3.5 seasons of AFL and over 4% POT in the NBA.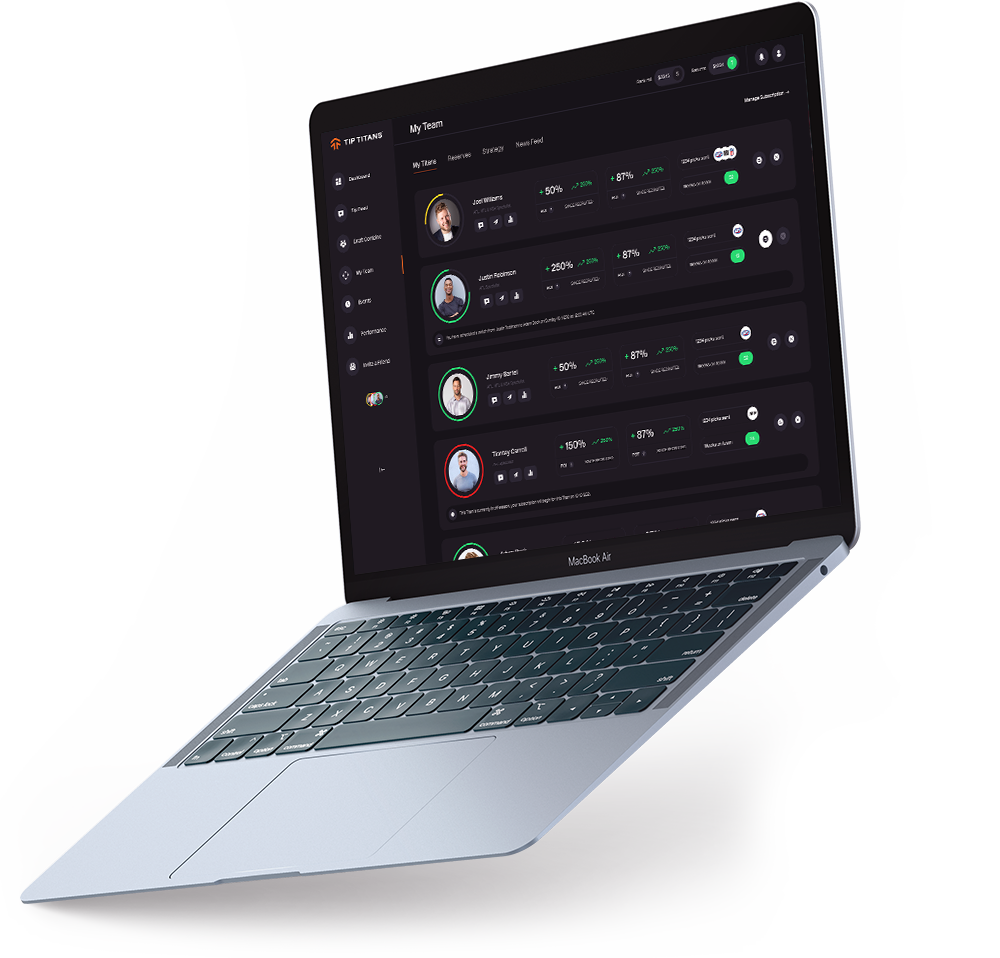 Follow 3 simple steps to go from betting to investing.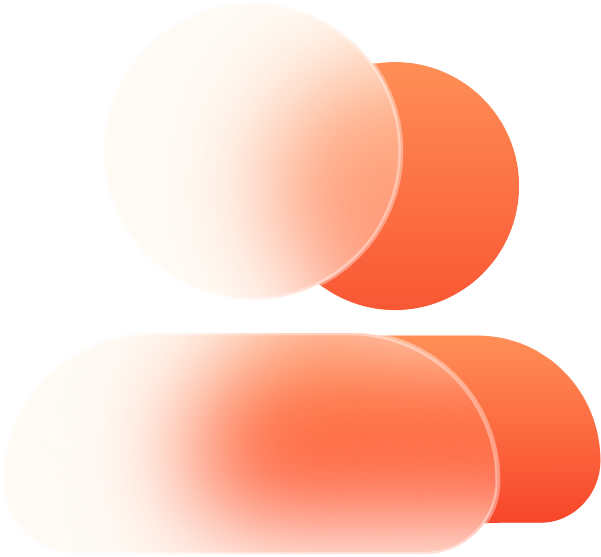 Build your team
You are the Team Manager of your Investment Portfolio. Recruit one Titan or assemble a team based on the sports you love & returns they achieve. Betting on sport just became even more fun, because you're winning.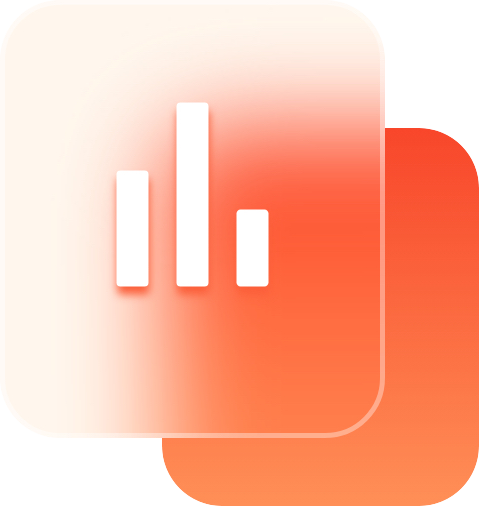 Follow the formula
You decide how much you want to invest in your betting bankroll – could be ten dollars, could be ten thousand, we manage your bankroll like our own. Every tip comes with a recommended percentage to place for you. Our universal platform staking system manages risk, while maximising returns – you're now betting like a Pro.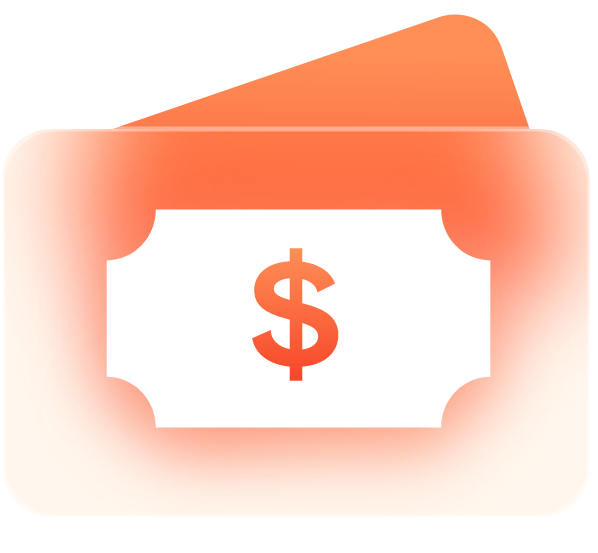 Make tax-free cash
Unlike playing the stock market, returns you make from sports investments are completely Tax Free. Plus, investing in sports with our Tip Titans has proven to significantly outperform the stock market over the long-term.
Up to 7 days free*
For a limited time only new users get $50 free credit applied to your account, allowing free access for up to 7 days to the invaluable sport's analysis and advice of your first Tip Titan.
Sign up